Power crisis: Policy overdose, institutional hegemony and lotus-eaters – Features | Daily
---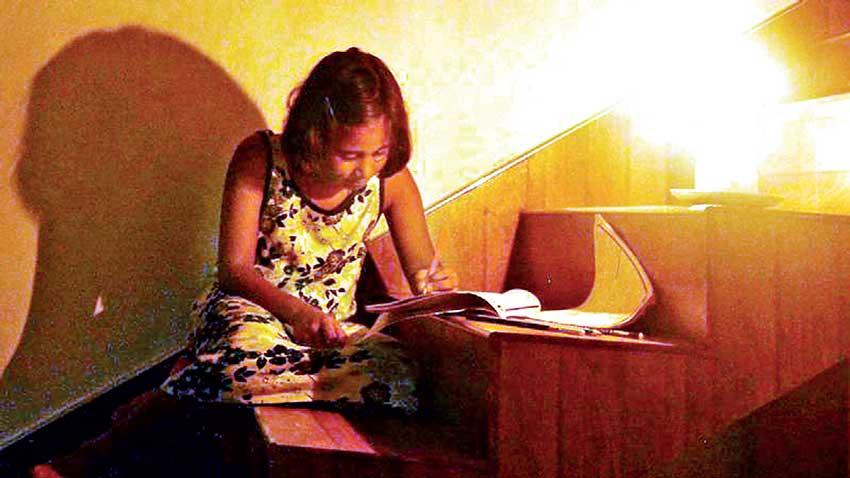 In Greek mythology, the lotus-eaters were inhabitants of an island where the primary food was lotus fruits and flowers and was a narcotic causing them to sleep in peaceful apathy. The indulgence in pleasure keeps lotus-eaters away from dealing with practical concerns. 
In many ways ours is like the island of lotus-eaters. Presence of bad politics, corruption, unproductive public service, a monarchical culture and a crooked economic structure for half a century, have not deterred us. All is hunky-dory until we are hit by a crisis. Then we have a quick fix and doze in apathy until the next one hits us. 
Power crisis again
Now a power crisis has hit us again. Again – because this is not the first one. This is the second major one in two decades. Last one was in 2002. Both sealed the fate of the governments. In between there were others. There were also some near-major ones averted, either because nature came to our rescue with rains ramping up hydropower generation in the eleventh hour or we had enough forex to buy fuel even at high market prices. 
Previous crises were a result of capacity shortage. This time it is a result of fuel shortage. Indeed, it is a fuel crisis, leading to power and other crises. Fuel shortage has hampered cooking, transportation and thermal power generation. Little that we realise the power crisis could have been far worse, if not for the good rains we received since the beginning of last year. So, if we think our lives are in a chaos now, it could have been far worse if nature was unkinder. 
Even though the north-east monsoon (December-February), which feeds the Mahaweli basin with the highest capacity of hydropower installations was rather subdued, intermittent rains from February to end of April, which usually is a very dry period, enabled hydropower generation at a high level. We are now having inter-monsoon rains and will head towards south-west monsoon end of May. That may help Laxapana Complex and Small Hydropower generation in Kelani, Kalu, Walawe and Gin Ganga basins.
Good rains maximised hydropower generation at zero input cost. That saved substantial forex that was to be spent on fuel to operate oil and coal powerplants, which could have critically imperilled the forex reserves much earlier. It also saved the state coffers running dry far earlier in having to procure fuel at astronomically high market prices, crippling our economy far worse much earlier. 
Shortage of fuel results from forex scarcity and high market prices. Forex is brought to the country via exports, remittances, loans, aid and portfolio and foreign direct investments. Influx of forex gets impacted, if its sources get effected. That can lead to a scarcity of products that require forex, making the country insecure. That is what happened for fuel and some other essentials. 
Hegemonic behaviour 
Good policies, plans and plan implementation are required to counter the risks such as this. Now, as usual we can blame the politicians for this crisis too. But this one is manufactured by the public institutions with their hegemonic behaviour and firefighting. It is a result of nothing but poor execution of national policies.
This country has a good national energy policy. One was gazetted in 2008 and the other in 2019. If that was followed, this crisis could have been averted. 2008 policy features 'energy security' amongst its core elements. It says, "… the future energy mix will be rationalised, considering crucial factors such as the economic cost …, reliability of supplies … and strategic independence." 
2019 policy specifically talks of forex and how to avert a crisis like this one. It says, "Energy supply from renewable energy … will be increased to reduce pressure on foreign exchange …" Its solution for the power crisis is centred on renewable energy. Ramifications of overdependence on fuel-burning power, in terms of economic cost, reliability, strategic independence and forex shortage, are now learnt the hard way. 
There is a view that if we had a second coal plant (Sampur), this crisis could have been negated. Well, Sampur could have helped, if there was a capacity shortage. The blackouts are not a result of capacity shortage but having too much capacity in wrong types and too little in right types of powerplants. In fact, right now we have idling thermal power capacity because of fuel unavailability. Doesn't that show a serious planning failure? 
Although lack of fuel is currently due to lack of forex, in other instances, it could be due to anything that effects fuel delivery, such as transportation, production shortage, embargoes, so on and so forth. It can also be due to the unaffordability of astronomically high market prices. 
Lack of availability and unaffordability are two facets of the same issue. Norochchalai coal plant's generation cost was below Rs.10 per unit at the beginning. It is over Rs.35 now. That is over two times that of the Ceylon Electricity Board's (CEB) average selling price of Rs.17. This is our cheapest thermal powerplant.
In case of furnace oil or diesel powerplants, the fuel cost alone is over Rs.75 unit. The annual fuel cost of the coal plant alone is now estimated to cost same as the annual revenue of the CEB. So, our energy security is compromised not just because of the dearth in forex but also due to the unaffordable generation costs. 
Even if we did have forex to buy fuel, the state coffers could have run dry in a flash unless the costs were passed down to the consumers. Either way, it will end up in hyperinflation. It is this energy insecurity that the national energy policy was to address. But we miserably failed. 
Poor policy execution
We failed because of poor policy execution. We failed to transform policy to plans and implement. We failed because our generation plans (Long-Term Generation and Expansion Plans or LTGEP) prepared by the CEB, which is responsible to plan and implement new power capacity, completely ignored the essence of the energy policy. Its hegemonic conduct, hypocrisy and motives were seemingly at odds with the national policy. 
So, in 2015, the LTGEP estimated 3,200 MW coal capacity out of 5,600 MW new capacity planned for 20 years ahead. If the Public Utilities Commission of Sri Lanka (PUCSL), the regulator, didn't reject that plan and it was implemented, we would be having 1,100 MW new coal-firing powerplants now in 2022, with no fuel to operate, with the burden to pay loan capital and interest thereon. Fortunately, those never saw the light of day. So, now if we are having too many wrong powerplants, we in fact nearly had even more. Hence, this crisis is not bad as what could have been. In fact, we have unknowingly averted a disaster. 
Thankfully, the PUCSL kept rejecting the CEB's subsequent plans too. Lobbyist and social groups also obstructed the attempts to construct new thermal plants…


Read More : Power crisis: Policy overdose, institutional hegemony and lotus-eaters – Features | Daily