Forex crisis triggers power outage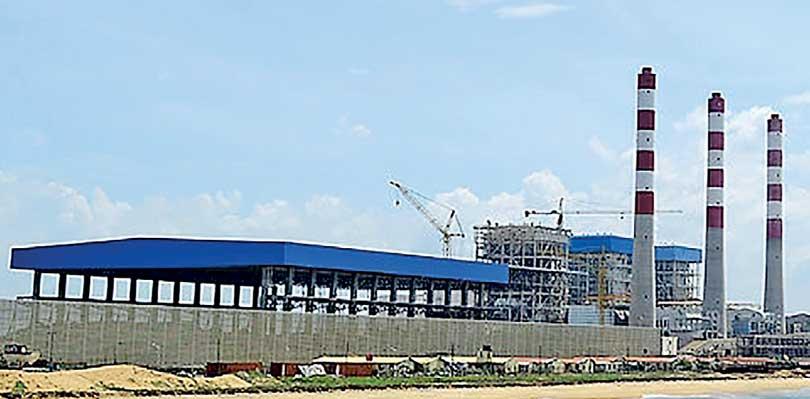 Engineers warn major power cuts imminent 
Earlier, CPC said it could not provide fuel to the CEB unless payments were made in US dollars
The previous government failed to construct a major power plant in the country, which was another reason for the current crisis
By Kelum Bandara  
One hour power outage will be carried out in the country at selected places at any time between 5.30 pm and 9.30 pm primarily due to the lack of furnace oil for thermal power generation, a spokesman for the Ceylon Electricity Board (CEB) said.  
Sri Lanka depends on thermal power, hydro power and coal for its electricity requirement mainly. The spokesman who wished to remain anonymous told Daily Mirror that the power generation of Sapugaskanda and the Barge mounted power plant near the Colombo Port had stopped since the Ceylon Petroleum Corporation (CPC) had been unable to supply furnace oil.  
Earlier, the CPC said it could not provide fuel to the CEB unless payments were made in US dollars.  
The Sapugaskanda plant generates 160 megawatts of electricity and the Barge plant 60 megawatts. During the peak hours, Sri Lanka's electricity requirement is 2600 megawatts.  
"In addition to the shutdown of these two plants, a section of the Norochcholai power plant is not operational. Also, a turbine used for power generation at the West Coast power plant is broken. All these have led to interruption of power supply," he said.   
President of the CEB Engineers' Union Saumya Kumarawadu said fuel shortage, the closure of some plants for repairs and the limitations in hydro-power generation had led to the present crisis, and it was likely to exacerbate.  He said the previous government failed to construct a major power plant in the country, and it was also another reason for the current crisis.  
"The Sampur power plant should have been constructed and commissioned by 2020. But, it did not happen. Had it been done, 600 megawatts could have been added to the national grid. The present government should take note of the need to build major power plants and act wisely. Otherwise, there will be an even bigger crisis," he said.   
He said the country could not rely heavily on hydro-power at this time.  
"We had plenty of water in the major reservoirs earlier due to heavy rain. Their water levels are now dropping since there is no rain. Then, the irrigation authorities require water to be saved and released for agricultural activities ," he said. 
The country could not rely heavily on hydro-power at this time


Read More : Forex crisis triggers power outage