Breaking News: Need to fulfil national interests while fighting Covid, says Modi
Live
Breaking news updates January 1, 2022: Get latest news, breaking news, latest updates, live news, top headlines, breaking business news and top news of the hour.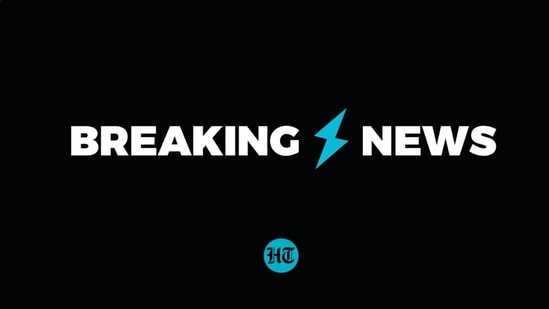 Updated on Jan 01, 2022 02:17 PM IST
Welcome to hindustantimes.com live updates platform where you can find breaking news from India and across the world. Find fast updates about the latest news as it breaks.
Follow all the updates here:
Jan 01, 2022 02:17 PM IST

PM Modi lists five powers of FPOs

PM Modi said that the farmer product organizations (FPO) have five big powers. 

The first is better bargaining, that is, bargaining power.

The second power that farmers have got from FPOs is that of trade on a large scale.

The third force is innovation.

The fourth power in FPO is risk management. Together, you can better assess challenges and create ways to deal with them.

And the fifth power is the ability to change according to the market.

Jan 01, 2022 02:10 PM IST

Efforts on to make biofuel from agricultural residues: Modi

PM Modi said that efforts are being undertaken to enable farmers make money from crop residues, stubble, etc. "Hundreds of new units are being set up across the country to make biofuel from agricultural residues," he said.

Jan 01, 2022 01:53 PM IST

Need to fulfil national interests while fighting Covid: Modi 

PM Modi said that the country must accelerate its pace in 2022. "Corona has its challenges, but Corona cannot stop India's pace. India will also fight Corona with full caution and vigilance and will also fulfill its national interests," he said. 

Jan 01, 2022 01:51 PM IST

Modi highlights India's 2070 net zero target, hydrogen mission

Highlighting India's net zero target by 2070, Modi said that the country was leading the world in efforts against climate change. "Today India is working on hydrogen mission, taking lead in electric vehicles," he said. 

Jan 01, 2022 01:49 PM IST

India opened Sainik Schools to women in 2021: Modi

Sainik Schools in India also began accepting women candidates in 2021, PM Modi said. 

"Last year, India opened the doors of the National Defense Academy to women and also started an effort to increase the age of marriage of daughters from 18 to 21 years i.e. equal to that of sons," he said. 

Jan 01, 2022 01:46 PM IST

UPI transactions in 2021 topped ₹70 lakh crore; over 50,000 start-ups working today: Modi

During his speech, Modi said that transactions worth ₹70 lakh crore were done through UPI in 2021 in the country. Also, more than 50,000 start-ups are working in the country currently . More than 10,000 of them started working in the last 6 months, Modi noted.

Jan 01, 2022 01:44 PM IST

Economy growing at over 8%; GST collection, forex reserves, foreign investments at record level: Modi

PM Modi said that the growth rate of the country's economy was over 8%.

Foreign investments, forex reserves and GST collections were also at record levels, he added.

Jan 01, 2022 01:41 PM IST

'Time to start new vibrant journey': PM Modi on completion of 75 years of Independence in 2022

PM Modi said that it is time to start a "new vibrant journey" of the country's resolves in the year India will complete 75 years of independence. 

"Today, as we enter the new year, taking inspiration from our efforts of the past year, we have to move towards new resolutions. This year, we will complete 75 years of our Independence. This is the time to start a new vibrant journey of the country's resolves, to move forward with renewed vigour," he said.

Jan 01, 2022 01:18 PM IST

Police say 2 injured, several missing after landslide in mining quarry in Haryana, reports ANI

Following a landslide in a mining quarry in Bhiwani, Haryana, state police said that two people were missing and several others were injured, reports ANI. 

Jan 01, 2022 12:49 PM IST

PM Modi transfers ₹20,000 crore to over 10 crore farmer families under PM-KISAN

PM Modi transferred ₹20,000 crore to more than 10 crore beneficiary farmer families under the PM-KISAN scheme.

Jan 01, 2022 12:00 PM IST

Vaishno Devi stampede: 15 injured brought to hospital, 4 in ICU, says doctor

Following the stampede at Vaishno Devi shrine, 15 injured people were brought to the Shri Mata Vaishno Devi Narayana Superspeciality Hospital. Of the injured, four were admitted to the ICU, reports ANI citing Dr JP Singh, a neurosurgeon at the hospital.  

"11 people were stable, out of which three to four people were discharged after first aid. Around five are still under treatment," he said. 

Jan 01, 2022 11:56 AM IST

Delhi's Covid-19 positivity at 2.44%, cases rapidly increasing: Satyendar Jain

Delhi health minister Satyendar Jain said that the number of Covid-19 cases is rapidly increasing in the national capital and the positivity rate was at 2.44%, reports ANI. 

Jan 01, 2022 10:38 AM IST

10 ministers, over 20 MLAs test Covid-19 positive in Maharashtra: Deputy CM 

Maharashtra deputy CM Ajit Pawar said that 10 ministers and over 20 MLAs tested Covid-19 positive in the state, reports ANI.

Jan 01, 2022 09:57 AM IST

PAGD leaders under house arrest ahead of protest against: Alliance spokesperson

PAGD leaders have been placed under house arrest ahead of their march to protest against the recommendations of Delimitation Commission, reports PTI citing a spokesperson of the alliance.

Jan 01, 2022 09:41 AM IST

India reports 22,775 new Covid-19 cases, Omicron tally at 1,431

With 22,775 new Covid-19 cases, the total caseload reached 3,48,61,579. Also, 406 deaths were recorded in the last 24 hours. Active caseload went past the 100,000-mark again and stood at 104,781. 

The Omicron tally stood at 1,431, according to the latest data from the health ministry. 

Jan 01, 2022 08:31 AM IST

Union ministers express grief over Vaishno Devi stampede, Jitendra Singh to visit Katra

Union ministers Amit Shah and Rajnath Singh expressed grief over the deaths at Vaishno Devi shrine due to a stampede and Jitendra Singh said that he would Katra to assess the situation.

Jan 01, 2022 07:49 AM IST

Vaishno Devi stampede: J&K admin announces ex-gratia of ₹10 lakh to those dead

Jammu and Kashmir LG Manoj Sinha announced an ex-gratia of Rs10 lakh each to the families of those who lost their lives after the stampede at Vaishno Devi. He also said ₹2 lakh would be given to the injured. Shrine board will bear…


Read More : Breaking News: Need to fulfil national interests while fighting Covid, says Modi