Forex firm cons investors out of Rs 51.82L | Ahmedabad News – Times of India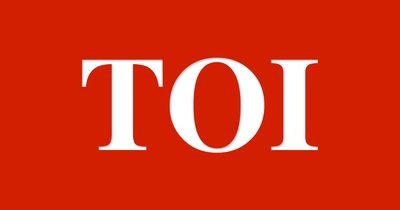 Ahmedabad: Two men allegedly cheated several persons out of Rs 51.82 lakh by luring them to make investments by promising good returns.
Janak Raval, 53, filed a complaint against Vadodara resident Sandip Guchala and Ahmedabad resident Rajan Prajapati with the CID crime branch. He told police, "I came across an advertisement in the newspaper on May 12, 2018. It claimed we could earn Rs 25,000 from home if we attended a seminar on Ashram Road. The organizers said they would impart forex trading training for a fee of Rs 4,000. They created a social media group of 200 people. We were told that we could invest in Nyara Consultant Service and get profit of 5% every month."
Raval claimed that he deposited Rs 2 lakh on August 21 and then another Rs 4 lakh. "I got Rs 3.6 lakh as profit. So, in June 2019, I paid them Rs 30,000. Later, they told me to get more accounts to gain more profits. So, I brought more investments. After a while, I realized they were duping me and I went to police. Raval alleged that Maninagar resident Manoj Shah and Sola resident Ketan Patel were also cheated by the duo.
FacebookTwitterLinkedinEMail




Read More : Forex firm cons investors out of Rs 51.82L | Ahmedabad News – Times of India